Here are the Halloween photos... It was a bunch of fun.
Griffin was an Army-man...but didn't keep the breastplate on for more than five seconds....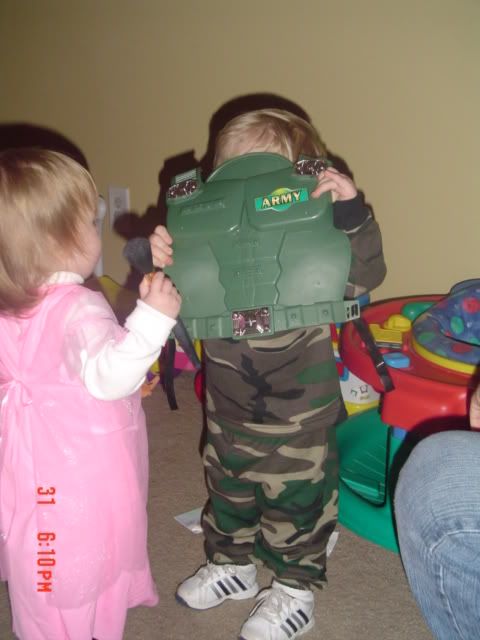 Collin, complete with ghouly mask and cape......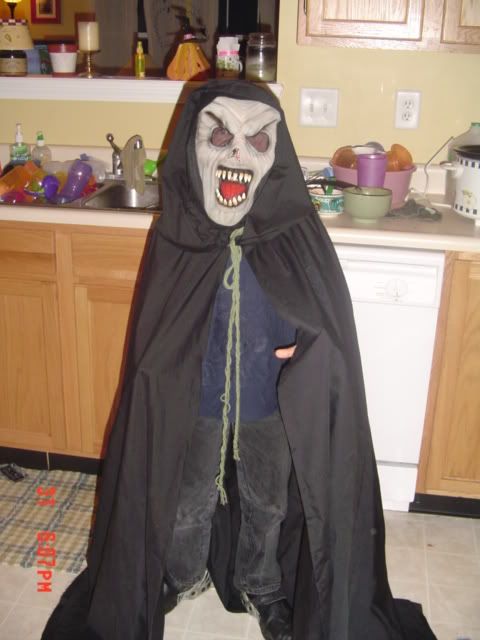 She's definitely a princess, but Erin is no lady! LOL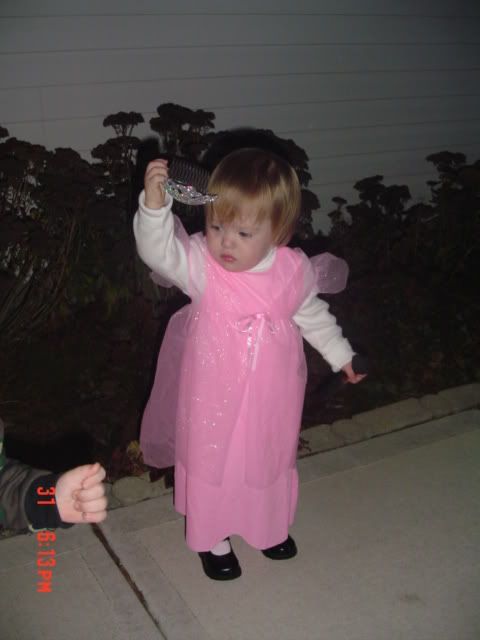 They made it walking for a few houses, and then got to ride around the block....